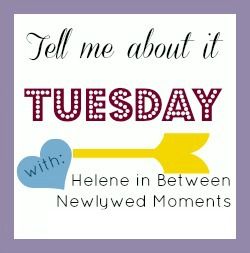 How I wish there was some amazing story as to why I started blogging but there isn't.
GIVEAWAYS
I had heard of blogging before but wasn't really feeling like it was for me. When I had some downtime at work ie: all day until the big man finally laid everyone off, I stumbled upon blog giveaways.
They are still great but now that more people know about them I win a lot less than I did before. So, in order to gain extra entries, I started a blog with nothing on it except a landing page.

THERAPY
Then life happened and I decided to share it with the handful of readers that I had at the time. Through talking about my marriage, my kids, my BIO, my Nanny passing, being a college student in my 30's I discovered something else about blogging....it's free therapy.
Yes, I am sure there are times you get sick of listening to me rant but at the end of the day it's my blog and it's my life, my feelings and my rants.

FRIENDS
I also made some friends through blogging and reconnected with friends from way back in elementary school through blogging. Yes, I said I found someone I knew in elementary school through blogging.

LOVE OF WORDS
I also rediscovered my love for words.
Go check out why these other ladies blog.